Интересный урок, который можно взять за основу для проведения своего урока. Если вы работаете в обычной школе, то упрощаем материал, делаем свои презентации или опять — таки переделываем все под своих учеников. Тщательно отрабатываем завязывание галстука. У Вас все получится!
Objectives
(Эту часть можно не читать!)
practical: to sum up what students have learnt about different events and celebrations; to facilitate free speaking by eliciting personal experience and knowledge; to practise in expressing ideas on the subject; to revise the topic words, grammar material "Conditionals"; to expand students' vocabulary;
developing: to develop creativity, imagination, logical thinking; to develop students' listening, reading and speaking skills; to develop competitive spirit and ability to work in groups;
educational: to broaden pupil's knowledge about events and celebrations in different countries of the world; to form positive features of character; to teach to listen and respect ideas of classmates; to teach students the skills of cooperative work; to educate interest to the life of people all over the world; to broaden students' outlook; to develop students' respect and positive attitude to other cultures and customs through socio-cultural competence
Facilities
Student's book New Destinations level B2, personal computer, multimedia whiteboard, handouts: tasks, multimedia product (presentation), Internet resourses.
Presentation 1

Outlines
1. Warming up. What springs to your mind when you hear the words celebration or special event?
2. What special events and celebrations do you know? (дети называют).
3. Look at these words (presentation 1, slide 2). They are easily confused. What is the difference between them? Give their definitions.
Definitions: (выбирайте то, что подходит Вам, упрощайте, если надо)
A celebration is
a special enjoyable event that people organize because something pleasant has happened or because it is someone's birthday or anniversary.
an occasion or party when you celebrate something
the action of marking one's pleasure at an important event or occasion by engaging in enjoyable, typically social, activity.
A march is
a walk along public roads in an organized procession to protest about something.
an organized event in which many people walk together to express their ideas or protest about something.
a procession organized as a protest
a walk by a group of people to a place in order to protest about something
an event in which a large number of people walk through a public place to express their support for something, or their disagreement with or disapproval of something
A ceremony is
consists of the special things that are said and done on very formal occasions.
an important social or religious event, when a traditional set of actions is performed in a formal way
a formal public event with special traditions, actions, or words
(a set of) formal acts, often fixed and traditional, performed on important social or religious occasions:
a formal religious or public occasion, typically one celebrating a particular event or anniversary
A parade is
a procession of people or vehicles moving through a public place in order to celebrate an important day or event.
a public celebration when musical bands, brightly decorated vehicles etc move down the street
a public procession, especially one celebrating a special day or event
a public celebration in which a large group of people move through an area, often with decorated vehicles and bands playing music
a public procession, esp. one celebrating a special day or event and including marching bands and floats
A festival is
an organized series of concerts, plays, or films, typically one held annually in the same place
a festival is a day or time of the year when people have a holiday from work and celebrate some special event, often a religious event.
a series of performances of films, plays, music, or dancing that is usually organized in the same place at the same time each year
a festival is an organized series of events such as musical concerts or drama productions.
a festival is an event, usually and ordinarily staged by a local community, which centers on and celebrates some
4. Complete the sentences using the correct form of the words celebration, parade, march, festival and ceremony (slides 3-7).
Answers:
It was the college's 150th anniversary celebration last night.
It's a double celebration for our first wedding anniversary and my birthday.
Opponents to the building of a new airport are holding a protest march starting at midnight.
Next week, there will be an organized march on the college campus to protest against the tuition raise.
The Academy Awards ceremony takes place annually.
The opening ceremony of the Olympic Games was unforgettable.
Macy's Parade on Thanksgiving Day is a big annual event in the New York City.
From our hotel room window, we had a grandstand view of the Rose parade.
Most of the films have been shown in film festivals across the globe and have been internationally acclaimed.
The famous Munich beer festival attracts a lot of visitors.
5. When we speak about different events, we use a lot of adjectives and nouns. What descriptive words for celebration, parade, march, festival and ceremony do you know? (slides 8-12).
Answers:(выберите то, что подходит Вам и Вашим ученика)
I suppose that a celebration can't be only magnificent. It can also be…
Celebration
a birthday/anniversary celebration
a victory celebration
a wedding celebration
a national celebration
Christmas/New Year celebrations
…annual, great, public, big, religious, special, day, grand, national, joyous, liturgical, Eucharistic, bicentennial, joyful, official, traditional, centennial, solemn, communal, festive, private, wild, huge, formal, Christian, elaborate, proper, gala, popular, actual, joint, fiftieth, yearly, fifth, double, daily, patriotic, happy, weekly, biggest, civic, quiet, year, wonderful, 50th, due, regular, spontaneous, glorious, sacramental, fitting, noisy, pagan, uncritical, magnificent, lavish, exuberant, jubilant, impromptu, poetic.
March
protest march, street march, anti-racism march, antiwar, desperate, continuous, historic, planned, victorious, successful, previous, progressive.
Ceremony
religious ceremony
marriage / wedding ceremony
…great, little, much, public, formal, solemn, special, whole, civil, simple, elaborate, further, annual, traditional, important, actual, due, sacred, official, impressive, brief, final, private, ancient, grand, similar, usual, mere, entire, inaugural, interesting, proper, less, beautiful, Christian, appropriate, sacrificial, day, scant, curious, secret, quiet, Japanese, strange, double, mock, idle, unveiling, funeral, magical, splendid, cutting, opening, royal, welcoming, holy, curing, commencement, sad, nuptial, Buddhist, magnificent, outward, making, symbolic, tribal, breaking, raising, august, least
Parade
military, great, grand, annual, first, big, endless, long, circus, dress, whole, ceremonial, much, tape, huge, gay, constant, usual, mere, sick, daily, triumphal, traditional, vain, colorful, ostentatious, final, steady, impressive, formal, inaugural, spectacular, massive, regimental, magnificent, vast, elaborate, largest, idle, official, slow, naval, regular, solemn, continuous, empty, pompous, day, impromptu, silent, splendid, hour, triumphant, veritable, mammoth, civic, famous, strange, patriotic, biggest, useless, weekly, unending, festive, marine, noisy, unnecessary, floral, gigantic, giant
Festival
a film/music/dance/arts festival; a rock/pop/jazz/folk festival; a literary festival; an international festival
a cultural festival
Seasonal Festival
Food festival
Cheese festival
6. To continue the lesson we should revise grammar (slide 13).
What grammar structure is this? How do we form it? What tenses are used in the if-clause? What tenses are used in the main clause? When do we use this structure? Using the structure, answer the question What special event would you visit if you had a chance? Why?
7. Imaginary situation. You would like to buy a voucher as a present for your relatives. You come to a travel agency to get some information. The representatives of the agency suggest visiting special events. Listen to their presentations and choose the best event for your relatives to visit.
Work in groups of 3. Discuss the proposals in groups and accept or reject them. Explain why.
Tasks: (это информация о людях, которым вы хотите подарить ваучер на поездку. Исходя из этой информации, ученики отклоняют или принимают предложение агенства) (карточки)
Your younger brother (GROUP1)
 Age – 16
 Can't stand jolly crowd
 Keen on programming
 Stubborn and unsociable
Married couple (GROUP2)
 Age – 40
 Hate dull people
 Love each other
 Adore travelling and visiting exotic countries
Your elder brother (GROUP3)
 Age – 27
 Always looks chic
 Enjoys reading Classic Style Magazine
 Serious and sensible
8. The presentations of the travel agencies: (праздники и события можно выбрать самим, найти в интернете)
1) Yi Peng Lantern Festival (Presentation 2)
2) Pitti Uomo Show (Presentation 3)
Text                                                             Pitti Uomo
Pitti Uomo is the trade show which is held annually and attracts retailers, editors and menswear enthusiasts from around the globe. It is always held in Florence, but Pitti Uomo is not only a set of fashion shows. Also, it hosts a number of special projects.
Back to its history, it is known that Pitti Uomo was organized in 1954. It was the first trade exhibition for menswear in Italy. And it was named after the Palace Pitti which was the main venue of this event.
Street photographers from all over the world are eager to attend this fashion event. Even one of the best European photographers from Ukraine Eugen Kovalenko has been participating for many years.
Instead of holding traditional catwalk, which everybody is used to, this year renowned Tommy Hilfiger turned his show into the multi-mead performance.
Not only fashion designers present their new collection but even some celebrities. Take, for instance, this year's show where the world-famous football player Roberto Bago, who was extremely popular in the XXth century created his own collection for men who spend their free time in an active way.
As a rule, this event takes place on the last weekend of January. This year the weather gave fashion lovers a great opportunity not to limit their choice of clothes.
And here you can see the brightest looks of the guests.
Karl Lagerfeld, who is famous for being a designer and photographer for Chanel Fashion House for a long period of time, also visited this festival.
It usually takes place in ancient Pitti Palace. It starts at 8 am and ends at 11 pm on the last weekend in January. Don't miss this chance!
If you are interested in style and fashion and have always been popular with your friends for your chick, then pitti uomo in Florence, Italy, is just the right festival for you to visit.
Our event agency can give you this unique opportunity. We will cater for all your needs.
This is the experience you will never forget. And you will have the time of your life. And we guarantee that you will not come back without posh purchases for your wardrobe.
To be chic at the show you must wear a tie! Do you know how to tie a tie? Only in our agency! We offer you our master class! (Это изюминка урока! Как правильно завязать галстук! Научились после долгих тренировок. Кроме учеников галстуки завязывали и гости)

At the beginning, the wide end of the tie should be on your right side and the other end should be on your left side. Note that the tie should begin inside out.

Cross the narrow end over the other end. Now three regions are formed (Left, Right and Center).

Bring the wide end over the narrow end from the Left region to the Right region.

Bring the wide end under the narrow part of the tie to the Center region.

Bring the wide end down and pass the loop in front. Ensure that the knot is tightened.

Use one hand to pull the narrow end down gently and use the other hand to move the knot up until it reaches the center of the collar.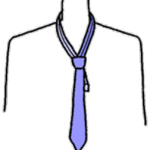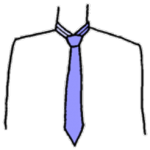 Coachella (Presentation 4)
Welcome to Coachella — an annual music and arts festival held in the Colorado Desert, California. It comprises of some of the world's most famous artists and bands as well as pretty amazing art installations.
1)The festival is very eclectic with huge range of genres on offer including rock, indie, electronica and hip-hop.
From small stages playing up-and-coming artists to some of the biggest names in the business taking the main stage, it's a great place to enjoy some of your favourite music and discovering something new.
2)Art plays a pivotal role in defining the Coachella experience. Coachella is a showcase for visual arts, including installation art and sculpture. Many of the pieces are interactive, providing a visual treat for attendees
3) Coachella offers more delicious food than you could eat in a single weekend, with over 100 vendors serving everything from wood-fired pizza and hand-crafted burgers to authentic street tacos and fresh-from-the-wok pad Thai with plenty of options for every taste and budget, and ample menu items for vegetarian, vegan and gluten-free guests, we promise you'll never go hungry.
4) Environmental sustainability Coachella is committed to efforts that contribute to the betterment of Coachella Valley. Organizers of Coachella manage its carbon footprint by partnering with the organization Global Inheritance to promote several environmentally friendly initiatives. Art of Recycling» campaign, which challenges local artists to design and decorate recycling bins that are placed across the festival grounds.
9. The students work in groups and choose the best agency for their friends.
10. Home task and evaluation
You respect your grandparents who dedicated all their lives to you. You would like to impress and thank them. Organize an unforgettable tour to a festival or special event for them. Take into consideration their age, health problems, preferences, weather conditions, dreams, facilities and weather conditions.
Thanks for cooperation.